Red Hot Horn Dawgs
Madison's Party Band
Upcoming Shows
The Red Hot Horn Dawgs routinely play at various public venues & festivals in the greater Madison area. We also keep busy playing for various private parties (weddings, corporate events, etc). Check us out at one of the below upcoming performances!
Note: Only confirmed performances are listed below. We may have some pending performances that aren't listed below. If you are interested in our availability for your event, please contact us. 
Nothing makes a wedding reception more memorable than a live band! And for what you'd spend on today's "professional" DJ setups you could hire The Horn Dawgs!
Top 10 reasons to hire the Horn Dawgs over a DJ:
Real Music.

You'll feel the energy.

Your kids, parents and grandparents will love our mix.

For Wisconsin fans, you can have The Fifth Quarter.

Limbo Rock under a trombone.

Moments of happiness.

Emcee your grand march by the one and only Tom Halstead.

Did someone say conga line?

Your guests will be talking about your wedding for years.
Seriously. We know how to do weddings. Here's some proof.
If you'd like a certain song for one of your first dances, just let us know! We can either arrange the tune for our band OR we would be happy to plug a smartphone into our sound system to play your requested song.
If you have any other specific song requests, we may be able to arrange those and perform them at your wedding. If you haven't already, please take a look at our extensive song library. We are happy to let you select some of your favorite tunes and we will do our best to work those into the performance for your wedding.
We are happy to let you use our sound system for any speeches or announcements that you might need.
Please check out our FAQ or contact us below for any additional questions that you have!
Check availability and get a quote for your wedding...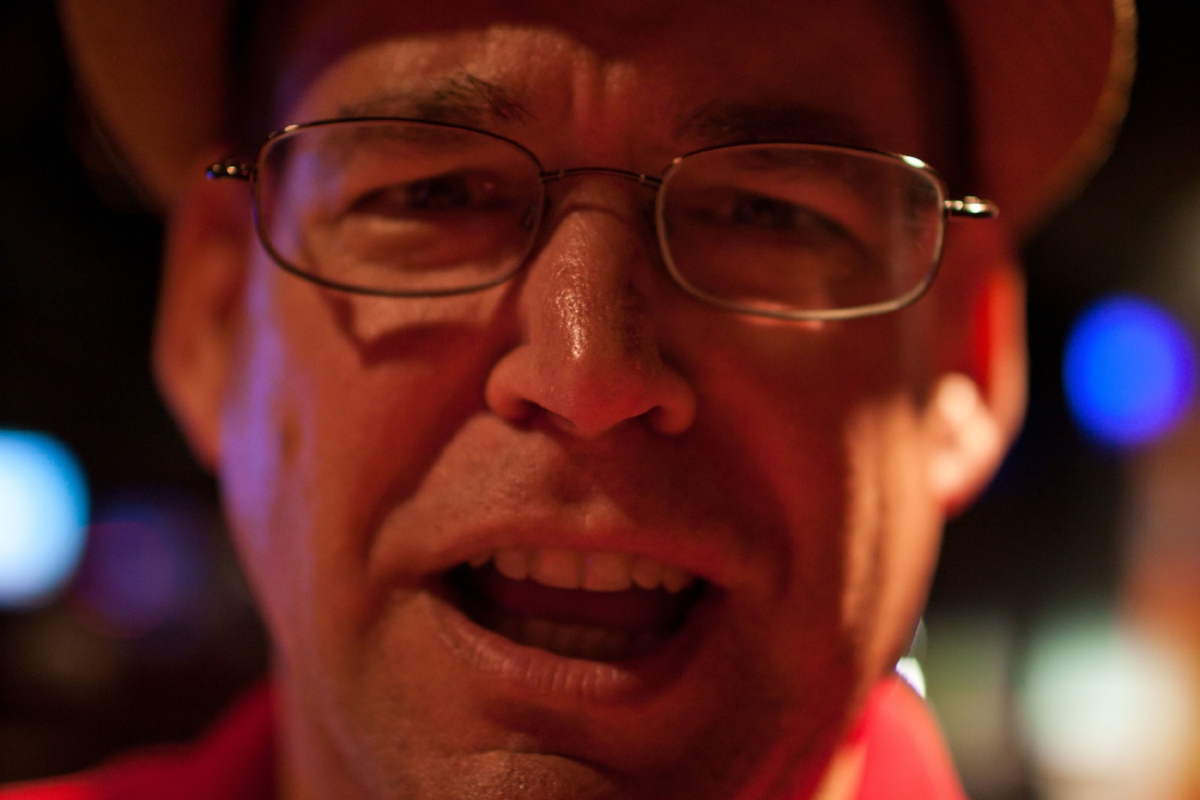 If you're interested in booking us for your next event, if you have a media inquiry or if you'd like to tell us something that only you know...
Or feel free to reach us at 608-620-3386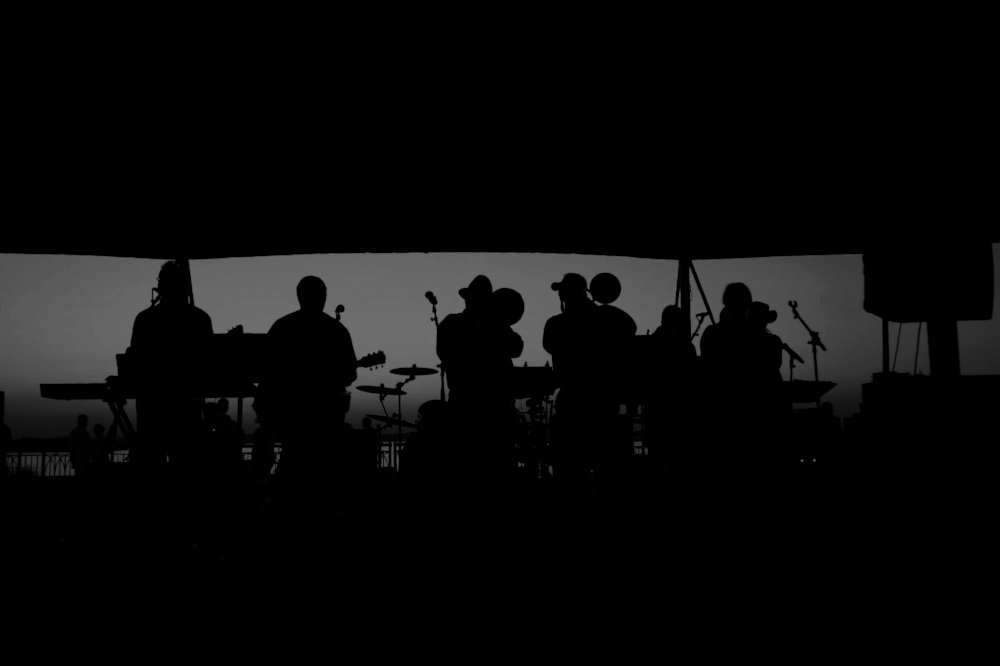 FAQ
Do you provide your own sound?

Sure. For most gigs, we will provide our own sound equipment and routinely work with sound engineers at our gigs. You are welcome to use the microphones for any announcements that you have, etc.

How loud are you?

We are a 10 piece horn band that is amplified. We can be pretty loud. We can certainly adjust to almost any situation, but we are not the quiet jazz band that plays at your local coffee shop. However, if you are a coffee shop owner, get in touch with us and we'll hook you up ;).

Do we need to provide a stage?

It depends. If this is a public festival/concert, yes. We request a 16 ft x 24 ft stage. We can fit on a 16 ft x 20 ft stage, and even smaller (if necessary). If this is for a private event (like a wedding), we typically will not need a stage. For larger private parties, we may request one. We'll work with you to make it work. We aren't Van Halen-Brown M&M-demanding.

Will you play my favorite songs at our wedding?

Maybe. In the rare case that your favorite songs aren't already in our giant song list, we would be happy to work up the tune. We leave the final call to Jamie, our musical director, as to whether he can arrange it, etc. We might charge a couple of extra dollars to work up any custom tunes.

How much do you cost?

It depends. The type of event, travel distance, and length of performance are all factors that contribute to the cost. If you are interested in getting a quote for your event, please contact us.
Want to know even more answers to questions you didn't think you had?
Check out our Tech Specs page!
Library
We have a pretty large song list of our "active" songs that we are currently rotating through various gigs. We play everything from Bruno Mars to Johnny Cash...
We store all of our music in the BandHelper app and use iPads/Tablets on stage. It's the only way to manage 400+ songs across 11 different musicians. If you are a musician, check this app out.
Dawgwarts:
A History
A ten piece horn band with a rhythm section was formed in late 1999 by Bill Walker and his wife Tracy.
Both these alumni of the University of Wisconsin Marching Band wanted to broaden their musical outlets beyond the Beer Barrel Polka and Dance Little Bird (the Chicken Dance.) Between their ties to UW Band alums and Tracy's access to Edgewood College jazz musicians they were able to form The Average Blues Band, which first performed at the Stadium Bar in February of 2000.
This unique group (composed of two trumpets, a fluegelhorn, two saxophones, trombone, tuba and full rhythm section,) adapted their name from the famous Average White Band. We even played the AWB's signature tune Pick Up The Pieces.
Not enough band-hiring people made the connection. We found it increasingly tough to get hired with "Average" in our band name, so we came up with five alternatives and a majority vote turned us into The Red Hot Horn Dawgs.
While the Horn Dawgs were developing their "sound" and jelling as a group, the UW Band alums present interjected humor, stage play and showmanship into the act to offset some of the shaky playing of our early shows. As the playing improved, the fun and games simply stayed in the act and became one of our trademarks.
Over time a large band like this will experience turnover of members. Losing a key player in a small band can kill it. But a larger group offers some stability in this regard. A few members rotated in and out during the first few years. We were able to find good replacements and continued playing around Madison; in bars, clubs, weddings and private parties.
Then we faced the biggest challenge to our continued existence. Or, as long-time drummer Todd Thompson might have quoted from Animal House, "Wormer dropped the big one."
Founders Bill and Tracy Walker were moving to Tennessee to follow Bill's career path. The others who had left the band prior to this were simply players. Bill and Tracy were the movers and shakers of the group. They handled the business issues. Our practice space and several of our early gigs came through Tracy's Edgewood College connections. Bill was our lead trumpet, musical director and arranged the majority of the music we played. (Just try finding 70s rock tunes arranged for horn bands on the shelves of your local music store. We were worried.)
The rest of the band stepped up and found a way to move on after the Walkers left. When the dust had settled we had a new permanent rehearsal space and Jamie Sercombe had joined the group. He was a great addition as lead trumpet and took over the arranging/directing duties.
2019 is our 20th season playing together and we're going strong as ever. Names and faces have changed over the years (trumpet Tom Halstead's face changes during every show!), but the spirit of playing fun and recognizable music while putting on an entertaining show never dies.